Portside Heritage Precinct
Soak up history against a backdrop of glorious colonial architecture and riverside parklands as you explore Maryborough's original port district.
Portside offers an incredible range of heritage experiences with heritage-listed restaurants, cafes and pubs, museums and historical collections, unique links to Mary Poppins, inspiring art and culture at Gatakers Artspace, and beautiful Queens Park - one of Australia's first botanic gardens.
Portside's History
Portside Heritage Precinct is the location where thousands of new settlers arrived in the new colony of Australia in the late 1800's. At the time, Maryborough was the second major immigration port after Sydney. In 1859 Maryborough was declared an official Port of Entry with more than 22,000 immigrants entering Australia through the port by 1901.
Wool, tallow, hides and timber were exported through the busy port of Maryborough and many coastal vessels brought supplies for the settlers.
The port may be long dormant, but its history and gloriously preserved buildings remain – along with a sense of time suspended.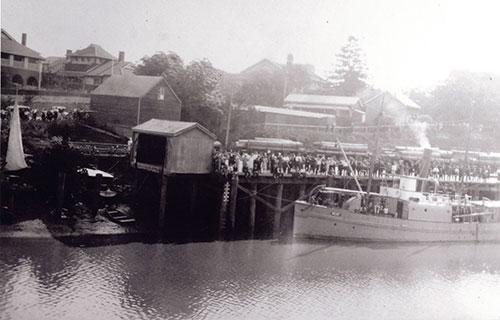 Maryborough's wharves c.1930